Quality Storm Window Installation in Washington
Our storm windows protect your home & save you money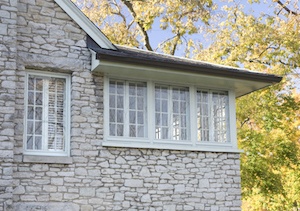 Storm windows prevent your original windows from taking damage.
When a storm hits, you don't want your windows to be a structural weak point. By installing storm windows over your existing windows, you can ensure the safety and security of your structure – as long as you work with a world-class contractor to get the job done.
Here at VPI Home Solutions, we are your local experts in all kinds of windows, including storm windows. We utilize the industry's best products to ensure the finish on your new windows is ideal. No matter what shape or size storm windows you're in need of, we will have a solution that works for you!
Interested in learning more about our storm window services? Schedule a free estimate with us today in Spokane & Inland Northwest!
The benefits of strong storm windows
Make a statement with attractive storm windows from VPI Home Solutions.
Durable. Made from heavy-duty aluminum, VPI Home Solutions' storm windows are made to last against inclement weather.
Maintenance-free. Our storm windows are easy to install and just as easy to keep clean and functional as time goes on.
Protection for your windows. Storm windows cover your original windows, keeping them safe from harm.
Many colors and sizes. ProVia storm windows come in 16 different colors and even more styles.
Energy efficient. The physical space between your storm and normal windows create a thermal break, and you can include low-e glass panes for even more energy savings.
Products
Headquartered in Sugarcreek, Ohio, ProVia has of 35 year history as a nationally-known manufacturer of advanced entry door systems, vinyl siding, energy-efficient windows and manufactured stone with a reputation for quality and craftsmanship.
ProVia Window Brands
ProVia provides four different high quality product lines to solve any and all replacement window needs. The products include multiple styles, materials, and colors to ensure that you can find the perfect solution for your home.
Endure: Endure Windows are energy efficient, high performance vinyl windows that have been independently tested for strict energy standards, including ENERGY STAR®. These windows will help reduce your heating and cooling costs while providing a beautiful finished look for your home.
Aspect: Aspect Windows are custom vinyl windows that come with an innovative multi-chambered frame and sash design, as well as triple weatherstripping and high-tech glass for maximum energy efficiency. These windows are ENERGY STAR® certified.
ecoLite: ecoLite Windows use a unique glazing system for increased thermal performance, warmer glass temperatures, and reduced interior condensation. These vinyl windows come with ProVia's Limited Lifetime Warranty and our ENERGY STAR® certified.
Aeris: Aeris Windows offer a unique design of a maintenance free vinyl exterior paired with a pre-finished wood interior. Aeris windows provide unsurpassed appearance and excellent energy efficiency, including an ENERGY STAR® certification. Aeris windows come in a variety of styles and can easily be painted or stained to match your home's design.
All ProVia replacement windows will provide you with a beautiful, energy efficient upgrade for your home. Your local ProVia dealer will help you identify the best solution for your home and provide a quality installation.
Don't wait until the next storm comes along
The best way to safeguard your most important investment - your home - is to take care of problems before they arise. Installing storm windows is a great option for homeowners concerned about high winds, heavy rains, and other kinds of weather. VPI Home Solutions' trained window specialists are more than happy to help you choose the right windows for your home.
Ready to get started on your storm window project? Call us at 1-844-770-8064 or contact us online for a free estimate! We serve customers in Spokane, Spokane Valley, Tri-Cities and areas nearby.
Looking for a price? Get a no cost, no obligation free estimate.